I suggest you panic
March 6, 2020
–Prior to this week, the Fed was engaged in soul-searching related to the mid-September repo surge.  The current episode will probably make that one look like a walk in the park.  Consider these settlements and current prices: On Tuesday, post-ease, FFJ0 settled 9921, FFN0 9940.5 and FFF0 9954.0.  This morning, with net change from yesterday, and from Tuesday, FFJ0 9941.0, +7.5, +20, FFN0 9971.0 +8.0, +30.5, and FFF1 9979.0 +7.5, +25.  Now compare that to EDM0 and EDZ0.  On Tuesday, EDM0 9921.5 and this morning 9933.0, 0, +11.5.  EDZ0 on Tuesday 9928.5, now 9942.5, +3.5, +14.0.  
So, FFN0 to EDM0 spread has doubled from 19 to 38 since Tuesday.  FFF1 to EDZ0 from 25.5 to 36.5. 

–At the end of yesterday FFN0 was up 10.5 on the day and EDM0 came under selling pressure, trading 9927.5, -5.5.  These are typically pretty stable money market rates and spreads.  This surge in libor/ois is symptomatic of stress, and it doesn't look like it's going away.  FFJ0 this morning has completely priced another 50 bp cut at the March FOMC meeting (or before).  Money markets have an advanced case of the virus, while stocks are currently sniffling with a light cough.
–On Feb 21, the day after ESH0 peaked, FFJ0 settled 9843.5.  It's now up 100 bps in 2 weeks!!  You want stress?  The market is now clamoring for more front-loaded Fed relief.  However, this doesn't fall under the smug definition of 'some insurance' as Bullard intimated yesterday, it's more like, 'no GI Joe with the kung-fu grip'.  For the youngsters out there, it means they panickin'.  I can feel it.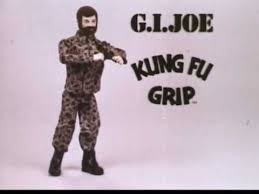 –This is going to be a restless weekend for Fed members.  Last Friday's Fed statement didn't calm the markets.  Tuesday's surprise cut didn't calm the markets.  Where's the bazooka?  Better yet, where in the hell is Beeks?