Public places and mansions
December 25, 2019
Not my normal topic, but a New Yorker piece got me thinking….
The other day I was walking down Jackson Blvd to have coffee with a friend near the CBOT.  Jackson borders Willis (formerly Sears) Tower on its south façade.  They're doing a massive renovation project on the building, complete with all sorts of amenities for the consumer crowd: tourists that want to experience (for some reason) standing in a plexi-glass box jutting out from the 103d floor, and office workers on lunch breaks.  There's a Shake Shack (more on that at another time), and, on an extension of the southeast corner, what appears to be a huge mezzanine rooftop pavilion.  I am not positive about its use, but as I walked by I was thinking, wow, another open-air rooftop.  In Chicago, you get about 3 months of use out of open-air spaces…not including Christmas Day, where the temp today is pushing 55 degrees. 
To the south of the building where I work, sits the old post office, an absolutely massive building with a tunnel at its midsection for the east/west passage of Congress Street.  There too, an extravagant rooftop park is being constructed.  From our south window we can watch the progress, but here's a rendition of the final product. 
Nice amenity. I suppose these days it's almost a necessity to draw tenants. That was really the extent of my thoughts, until I read this article in the New Yorker.
https://www.newyorker.com/news/letter-from-silicon-valley/the-floating-utopia-of-salesforce-park?utm_medium=social&mbid=social_twitter&utm_source=twitter&utm_brand=tny&utm_social-type=owned
Here are a couple of excerpts:
Taxpayer-funded, corporately branded, suspended above the homeless, the park is an irresistible metaphor for the city's socioeconomic tensions. It also feels like a bid, or a prayer, for a certain vision of its future.
But it wasn't until my fourth visit that I noticed the security cameras. They were perched on gray-and-white poles that studded the park's perimeter. "It's like 'Minority Report,' " the friend I was with remarked, looking up. In a way, the cameras completed the picture: Salesforce Park as a model for the rest of San Francisco—vertical, expansive, ecologically minded, expensive, sponsored, and surveilled.
"This has a little bit of a utopian element to it."
"Suspended above the homeless".  In cities, we are now building our safe, (semi)-public suburban parks upward. For all of the righteous indignation of the current generation about social justice and equality, developers seem to have concluded what's really necessary is beautiful, insulated, and isolated spaces to attract the new breed of corporate worker. 
My second thought regarding social justice and real estate comes from a Martin Armstrong piece about real estate sales volumes, which confirm the migration from high to low tax states. From California and New York/New Jersey to Texas and Florida. YTD CA real estate sales volume -3% while TX +4.1%. Connecticut -5.5% ytd.
https://www.armstrongeconomics.com/real-estate/economy-real-estate-mass-migration/
Further, Manhattan data shows large declines, down 6-16% last quarter, partially as a result of the increase in the "mansion tax" which went into effect July 1, 2019, with deals rushed to completion before that date to get in under the wire.  CNBC reports that "the average sale price for a Manhattan apartment fell 14% in Q3, according to a report by Douglas Elliman and Miller Samuel.  That was the steepest drop since 2010…"  From the same piece, "The average price of a Manhattan apartment is still not cheap- falling to $1.7 million."  Mansion tax has a nice elitist ring to it.  I mean, how many dwelling units in Manhattan could fall under a Mansion Tax?  Apparently quite a few if the average price is $1.7 million.  Here's a table of the tax:

1.00% for purchases $1,000,000 to $1,999,999.
1.25% for purchases $2,000,000 to $2,999,999.
1.50% for purchases $3,000,000 to $4,999,999.
2.25% for purchases $5,000,000 to $9,999,999.
3.25% for purchases $10,000,000 to $14,999,999.
3.50% for purchases $15,000,000 to $19,999,999.
And here's a listing of a Manhattan apartment at 20 Pnie for $1.799m. Nice place. But not what I would consider a "Mansion".
https://streeteasy.com/building/20-pine-the-collection/1602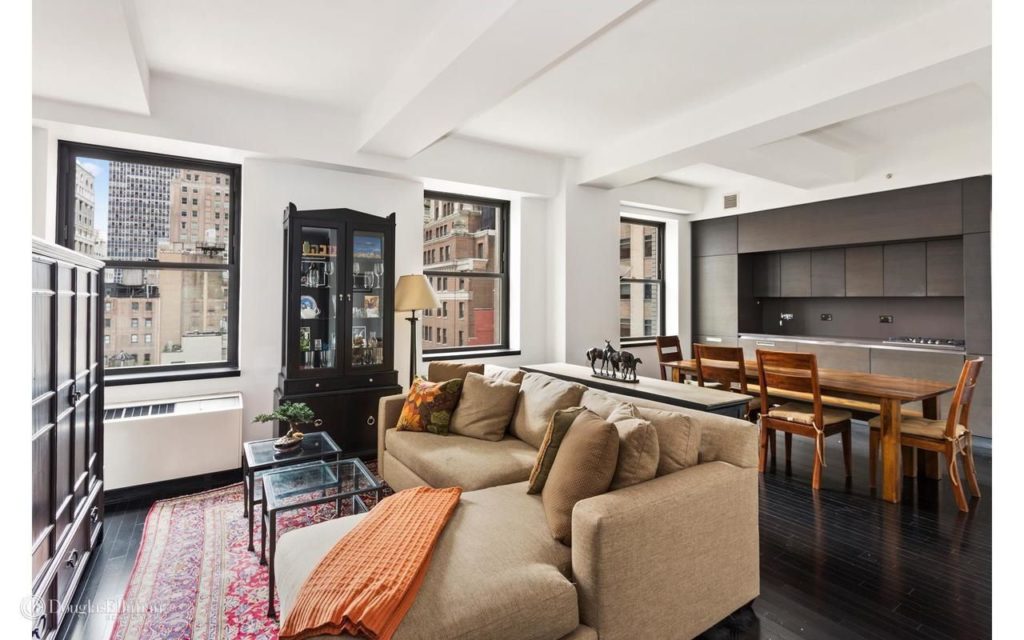 When I think of a Mansion, it's more like the Duke Brother's home in Trading Places.
Wherever you live, Merry Christmas and good cheer!!! Don't spend it all in one place.