Signals
July 12, 2020
Many large investors have complained that the market is no longer sending out reliable signals, making it impossible to invest and generate consistent returns. More recently, attention has centered on "retail bros" upending sensible investing.
However, the market IS sending out signals. They're just not the ones that many (myself included) want to hear. Interest rate futures and options are telegraphing government yield control. Moribund. Stagnant. Doomed. In spite of VIX still above 27, treasury vol is on historic lows, hovering around 3%. In the past month, one-year euro$ calendar spreads out to EDZ'22/EDZ'23 have had a range of 3.5 bps or less. To extract money from this type of market means taking on much larger positions than previously, either selling premium or playing curve roll (both nearly non-existent). Liquidity lessens, guaranteeing that the next blow-up becomes much larger than normal, and giving the Fed another opportunity to bring the firehose to a conflagration of its own making. Which is why we continue to see plays for negative yields in euro$ options and deferred FF contracts. (Peak FF contract is March'22 at 100.05 or negative 5 bps).
Some stocks are sending messages of pure insanity. TSLA? Here's a quote from @charliebilello. "One year ago Tesla had a lower market cap than both GM and Ford. At $281 billion today, it now has a higher market cap than GM, Ford, Fiat Chrysler, Daimler, BMW, Ferrari, Honda and Hyundai… combined." My guess is that VW's ID.3 will take a big chunk of the mass electric car market, and the top end will be chipped away at by cooler producers like Lucid. But that's of no consequence. Everyone can see that the flows are gushing into big tech, and big tech means world dominance. AAPL has a market cap of $1663 billion. At the end of Q2 2019 it was $875 billion. Future earnings discounted at 0%.
Here's a chart with another market signal.  Gold priced in USD (white line) and in CNY (amber line). 
I have a friend who recently said, "Something really broke at the end of 2018." Recall that at the beginning of Q4 '18 the Fed was still in a full-fledged tightening mode. At the start of October the Fed had ratcheted up Quantitative Tightening to $50b per month (paring the balance sheet) and on Oct 8 Powell said "we're a long way from neutral". *Rings bell with sledge hammer* From October 3 to Christmas Eve, SPX lost 20%. The Fed capitulated. Other central banks and governments followed suit. This message hasn't been lost on gold. When priced in CNY it's at a new all-time high. In USD it's around $1800, not quite at the 2011 high of $1921. So what, right? Everyone knows that gold has been going up. The message though, is that of desperate capitulation with intent to debase fiat currency, accentuated by COVID but pre-dating it by a year.
Summer markets are typically thought to be uneventful, but in August 2015 China devalued.  The same thing unofficially occurred in Aug 2019.  At the end of July, the US $600/week benefit package is set to expire.  Mnuchin says a new package will be less generous, though it still needs to pass a dithering Congress.  The Fed's balance sheet continues to decline as repo usage fell to zero last week, but if a new aid package is not passed, expect another rapid BS increase as stocks decline and social unrest flares up.  It's a little more nuanced than "stocks always go up".  It's that the Fed has been beaten into a subservient role with respect to stocks.  Lending to Illinois directly is a case in point.  The Fed is not supposed to lend to junk credits. According to a spokesman for the state's comptroller office, IL paid $167 million in late payment interest in 2019 (by state law accrues at 12% per year), but is paying other bills ahead of late interest payments this year.  "I don't pay interest on interest.  That's going to the back of the line." [Comptroller Susana Mendoza] said.  "I need to make sure that I'm either paying the front-line providers or I'm paying down the bills that are accruing late payment penalties at 12 percent.  That's the best use of taxpayer money."  Sounds pretty much like default to me.  And that's who the Fed lends to?  At 3.83%?  By the way, one of the companies who acts as intermediary by paying the state's vendors at a discount and thus takes on the receivables while accruing the 12% penalty, features former governor Jim Edgar as a lead partner.  Illinois Financing Partners.  Of course, this guy wasn't sent to jail, like many former IL guvs.  Yet.  He just skims a little off the top with an air of legitimacy…"helps the state sort its way through a difficult period."  No kidding.  That quote is right off the IFP website.  Sounds like Don Fanucci in Godfather 2 (thanks CD). "Tell your friends I don't want a lot.  Just enough to wet my beak."   The financial wizards in New Jersey like the sound of it and are also considering tapping the Fed's muni facility.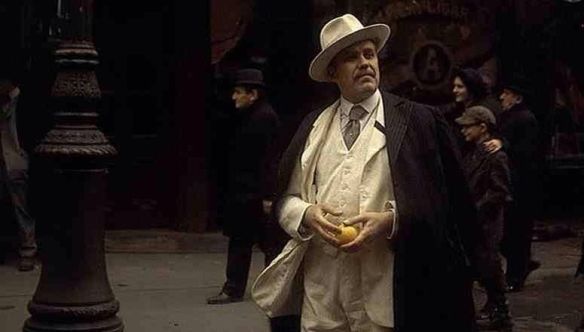 As mentioned during the week, as the Fed hammers the real yield, with the ten-year inflation indexed note at negative 79 bps, both gold and Nasdaq benefit.  The below chart puts the tip yield in white, sinking to the bottom right hand corner, and normalizes gold and Nasdaq to the beginning of the year…both up nearly 20%. Of course, the Shanghai Comp is up 20% since the beginning of June as the CCP shamelessly leads the cheerleading effort. 
This week features NFIB confidence and CPI on Tuesday. Tax day, auction settlement on Wednesday, so there's a possibility of some funding pressure. Fed releases Beige Book for the end of the month FOMC (only 2 FOMC meetings left before the election, assuming that it takes place). Retail Sales on Thursday and UofM sentiment and inflation expectations on Friday.
| | | | | |
| --- | --- | --- | --- | --- |
| | 7/2/2020 | 7/10/2020 | chg | |
| UST 2Y | 15.3 | 15.3 | 0.0 | |
| UST 5Y | 29.6 | 29.6 | 0.0 | |
| UST 10Y | 66.9 | 63.2 | -3.7 | |
| UST 30Y | 143.3 | 132.3 | -11.0 | |
| | | | | |
| GERM 2Y | -68.0 | -68.9 | -0.9 | |
| GERM 10Y | -42.8 | -46.5 | -3.7 | |
| JPN 30Y | 64.1 | 55.6 | -8.5 | |
| EURO$ U0/U1 | -7.5 | -8.0 | -0.5 | |
| EURO$ U1/U2 | 5.0 | 5.5 | 0.5 | |
| EURO$ U2/U3 | 14.5 | 14.5 | 0.0 | |
| | | | | |
| EUR | 112.30 | 113.01 | 0.71 | |
| CRUDE (active) | 40.65 | 40.55 | -0.10 | |
| SPX | 3130.01 | 3185.05 | 55.04 | 1.8% |
| VIX | 27.68 | 27.29 | -0.39 | |
| | | | | |
https://www.capitolnewsillinois.com/NEWS/comptroller-criticized-for-handling-of-late-bill-payments#new_tab