Retail Sales today, 20y auction Wednesday
May 16, 2023
–Retail Sales today expected +0.08, ex-auto and gas +0.2%. Yesterday's Empire State Mfg at -31.8 was much lower than expected, has only been more negative once since covid.
–NY Fed's Household Debt and Credit report shows that auto loan and credit card delinquencies are rising, but not yet at dangerous levels.
–Markets were quiet. All SOFR straddles down 1-3 bps at settle. For example, SFRH4 9618.75 straddle was sold down from 128 to 124.5 and settled 123.75 ref 9620.5.
–Attached chart is 5y and 10y breakeven rates on top panel, and the spread between the two in lower panel.  In lower panel, shaded red area represents 5y < 10yr.  Green shade is opposite, 5y > 10y, which reflects the recent inflation burst.  5y is now lower again, 213 bps vs 220.5, indicating inflation panic has subsided.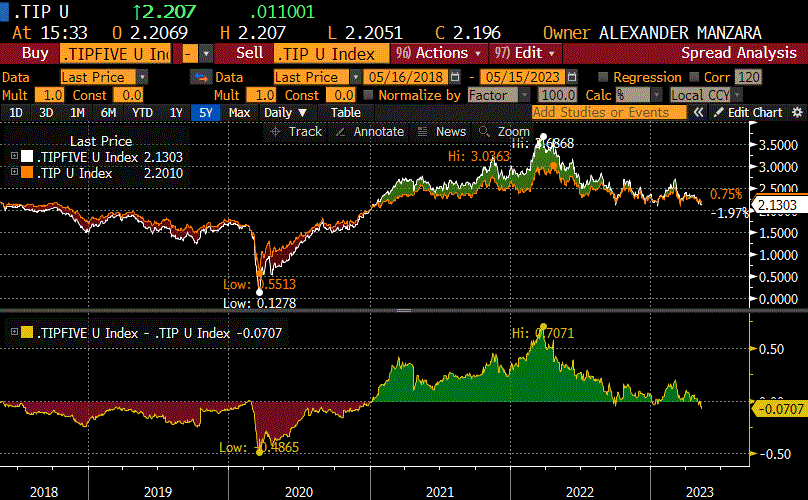 https://twitter.com/AlexManzara/status/1658196289744510977